Wholesale Clothing: Women's Clothes for Boutiques - Good Stuff Apparel
 
QUICK & RELIABLE SHIPPING

BUSINESSES SUPPORTING BUSINESSES.
Good Stuff Apparel is committed to providing quality wholesale clothing and quick shipping during the COVID-19 pandemic.
See our most popular deals on women's wholesale fashion for the fall 2020 season!

- CURRENT MOOD -
OUTERWEAR

We're here for you! Good Stuff Apparel is still committed to supporting businesses by providing safe practices and the quickest shipping in the wholesale clothing industry.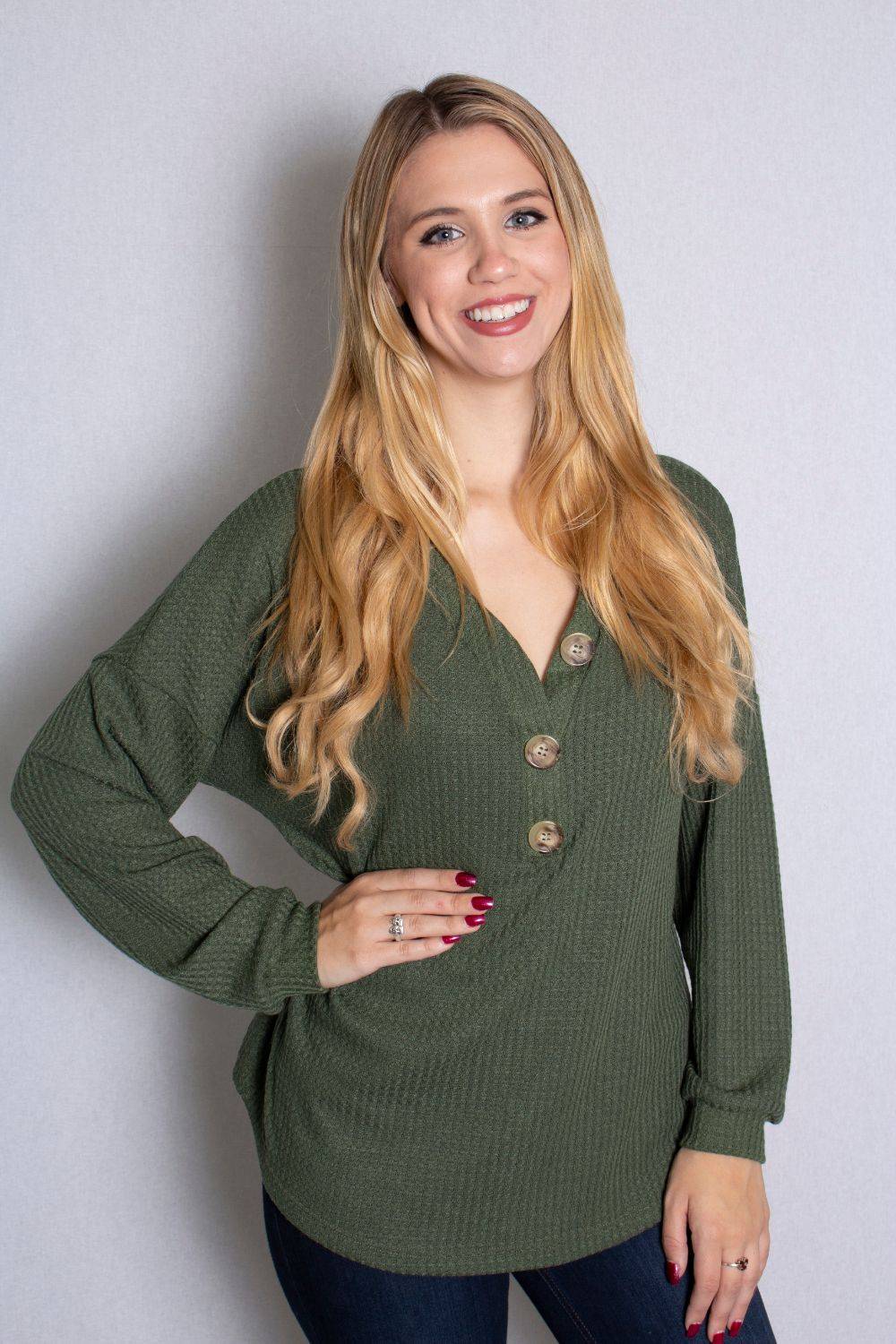 ---
Great deals on our most popular products.
We focus on offering a wide range of wholesale fashion clothing for your boutique. Buy wholesale apparel with confidence that every shipment will arrive safely and quickly.
20% OFF ENTIRE SITE ● Exclusive Online Deals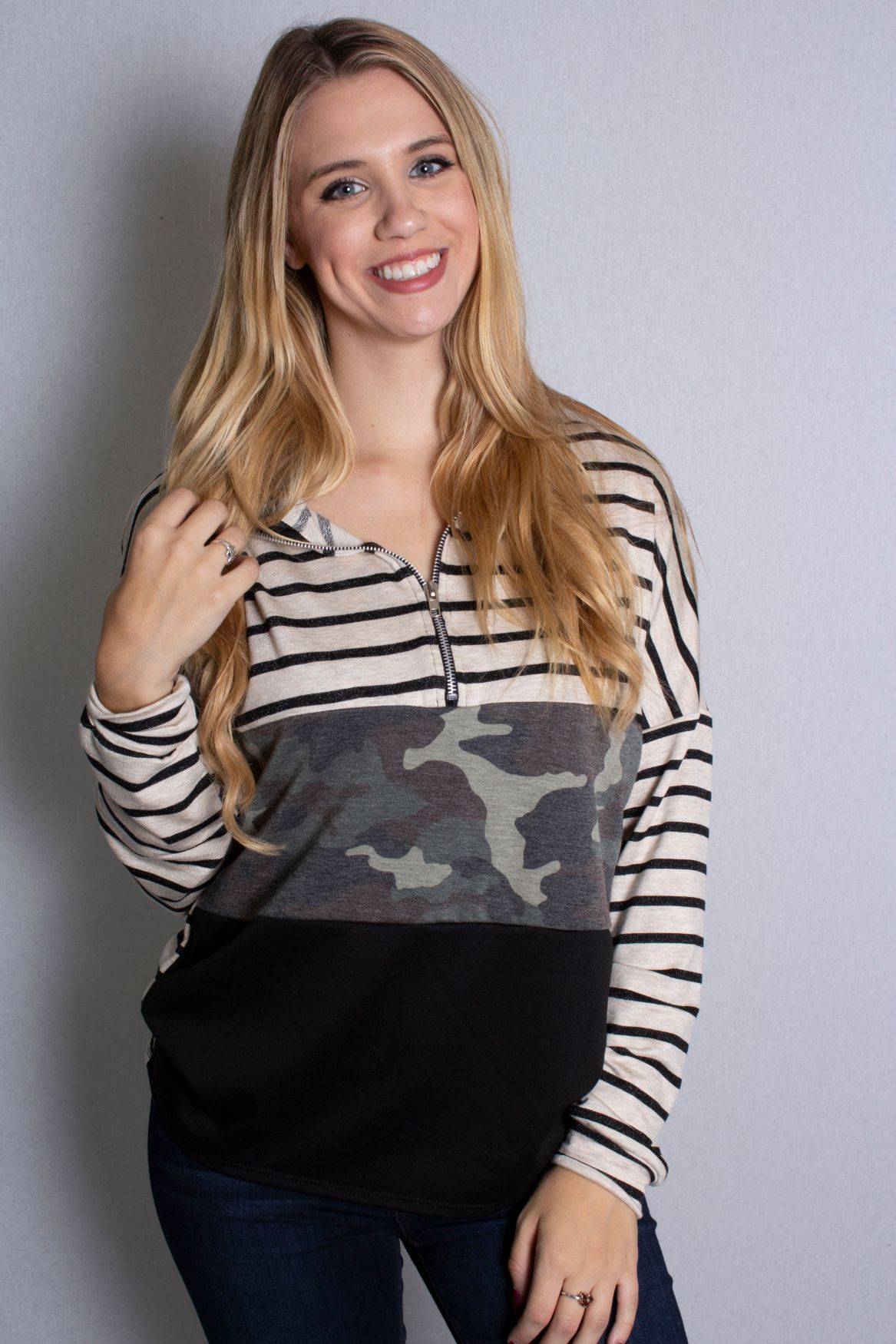 Our Products Are 100% Made In The U.S.A.

We offer the highest quality Made in USA apparel. We are committed to following all fair labor standards and practices so you can feel more comfortable selling our products to your customers.

Why Our Customers Love Us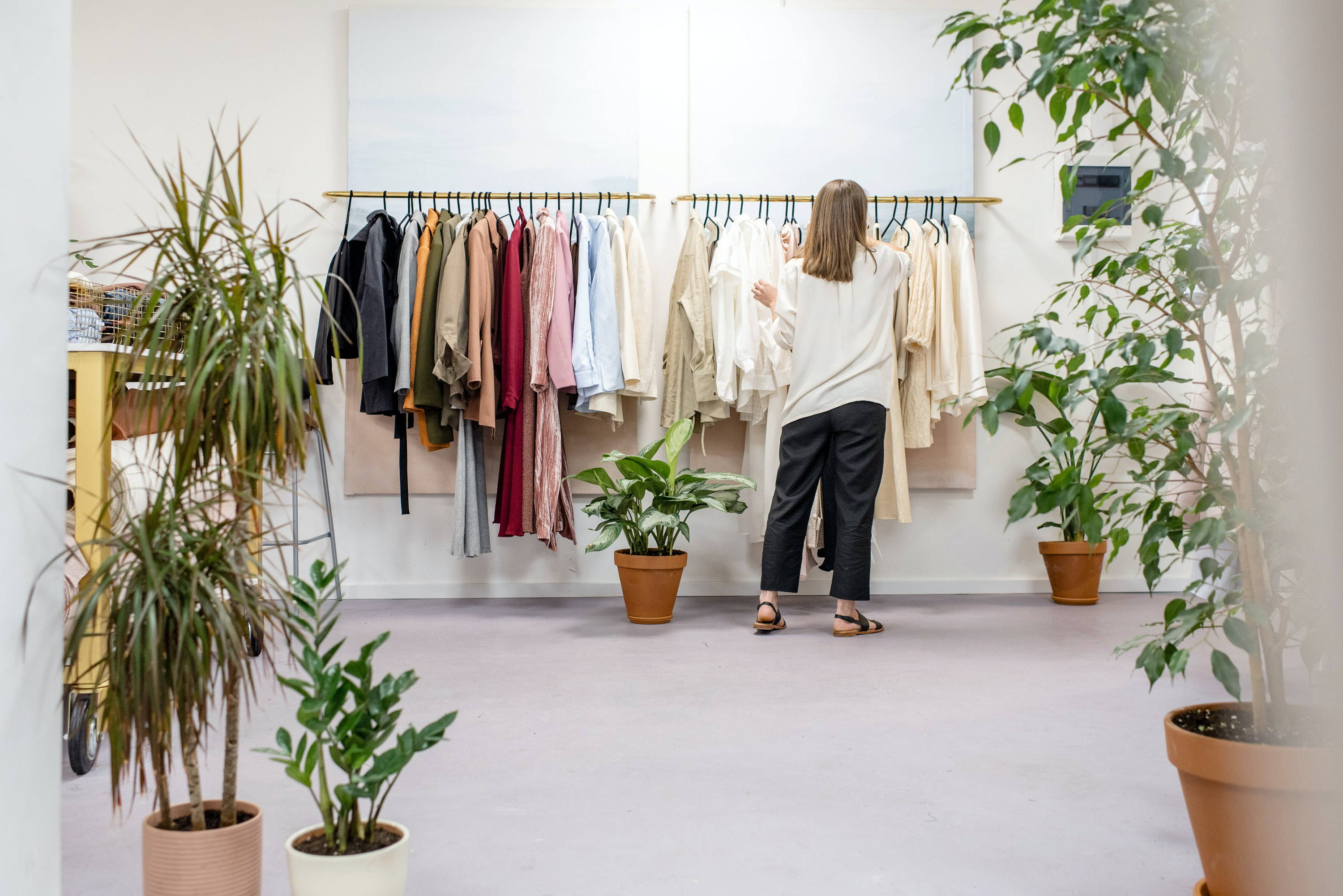 "
"Good Stuff Apparel has everything I needed for my store. It was a pleasure dealing with them. Will definitely be doing business with them in the future. Thank You Good Stuff"
— Estela Monteil, Google Review October 2020
---
"
"At first I was skeptical about doing business online. I am extremely glad I did. Dealing with Good Stuff was easier than I expected. They took the time to answer all my questions and made sure I was getting what I was looking for. I look forward to doing more business with them. Definitely a return customer."
— Alyssa Montiel, Google Review December 2019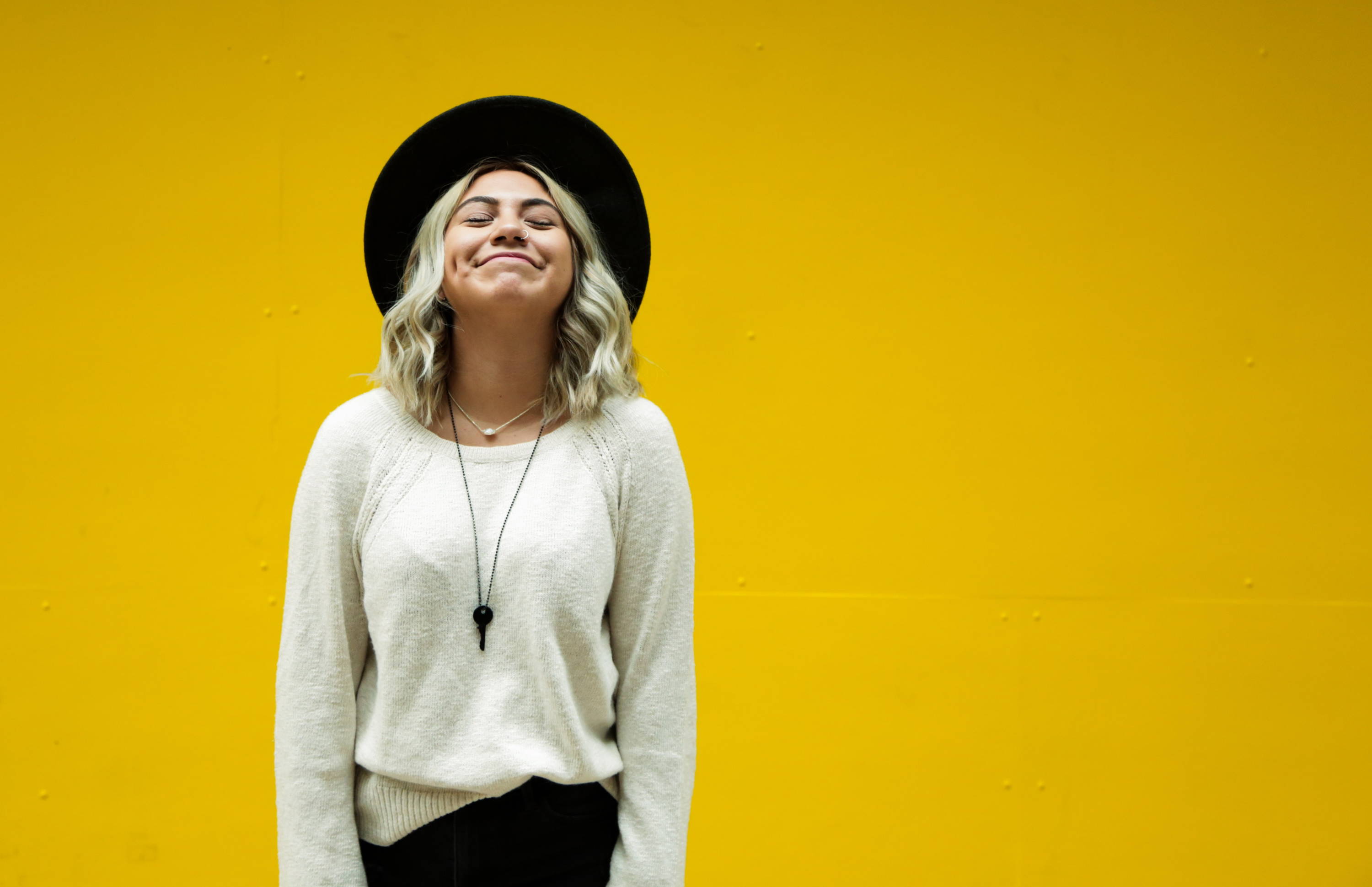 Wholesale Clothing - Everything You Need to Know
If you are new to wholesale clothing or the fashion world in general, it might seem like there is an overwhelming number of things that you have to learn quickly in order to be successful in such a cut-throat environment. The good news is that although the fashion industry is definitely competitive, there are tons of ways that you can own and run a successful clothing boutique. The key to doing this is wholesale clothing. Instead of spending more time and money buying your merchandise, when you buy wholesale clothing for your boutique, you can get the hottest fashions at a higher quality for a fraction of the price. Seem too good to be true? Well, it's not and we are going to tell you exactly how to do it. Here's everything you need to know about wholesale clothing for boutique owners.
How to Buy Wholesale Clothing?
The first thing that you need to know about wholesale clothing is how to actually buy it! If you have looked into wholesale clothing distributors at all then you know that there are countless different options out there in terms of how to buy it, where to buy it from, and what you can buy. However, not all wholesalers are created equally and you need to make sure to find one that really works for you. 
Wholesale clothing is great for boutique owners because it's largely online-based. Instead of spending time and money going around to different trade shows, meeting different vendors, and negotiating prices, you can rest assured that you are getting the best price and a more complete inventory when you buy online wholesale clothing. Ordering wholesale clothing online is so much easier than alternative ordering processes. All you have to do is add your favorite items to the cart, check out, and get your amazing new finds in no time!
Even though the Internet can make ordering wholesale clothes easier, just the sheer amount of different wholesale options out there can be quite overwhelming. So how do you find good quality wholesale clothing distributors? A great place to start is Google. You could also check out social media to see if there are any specific wholesalers that people are raving about. Outside the online world, you could ask fellow boutique owners for referrals, or even check out wholesale clothing directories or trade shows. Overall, you will want to find a wholesaler that offers a wide range of stylish products that match the style and vision of your shop. A great wholesaler will offer affordable prices, top-notch customer service, fast shipping, and amazing quality.
Are Wholesale Clothes High-Quality?
Speaking of quality, many people assume that because wholesale clothing is so affordable that it must be cheaply made and not worth the purchase. However, that is definitely not the case! While we have all seen the horror stories of things that people have bought online for what seemed like a good deal, wholesale clothing is the exception rather than the rule. This is because wholesalers are able to cut out the middlemen in the manufacturing and purchasing processes. They are then able to offer you extremely low prices because there are no markups throughout various stages.
Not only does this help improve pricing but it actually helps to improve quality as well! And while this might not seem like a big deal, the more hands that items go through the more likely it is that something will get damaged along the way. You obviously don't want your items to arrive damaged or less than perfect, and buying wholesale is one way to make sure that this doesn't happen!
Finally, wholesale clothing is not only high-quality but it's also high fashion. This is because wholesalers aren't going to waste time and resources by making cheap clothes that aren't going to sell. Instead, they are going to make sure that they are manufacturing high-quality boutique wholesale clothing that boutique owners are going to want to buy because they are in-style and high-quality. Shop owners and customers are quickly able to recognize quality in an item, so wholesalers prioritize this to promote customer reorders and satisfaction.
How Does Wholesale Sizing Work?

If you don't know anything about wholesale clothing then you might be a little bit confused about how the sizing works. Sizing varies depending on the wholesaler so make sure to check out different sizing charts and model information when you are considering a wholesaler or a specific item. When it comes to buying wholesale clothing in bulk, you might also be confused about the different sizes that you get when you place an order. Be sure to note the size ratio on the item that you are looking at. This will tell you the number of pieces that you will get for each size. Good quality wholesale clothing distributors will package these items based on the most common sizes so that you get the right amount of each size. That way, you can maximize and optimize your inventory while still making sure that you have a wide range of sizes that can fit everyone — big or small!
The Best Colors for Wholesale Clothing            

When buying wholesale designer clothing for your boutique, you want to purchase clothing in colors that your customers will love. And while every boutique style and vision will be different, there are some universally-loved colors that you should definitely incorporate into your shop:
Black: Black is such a universally-flattering color that will appeal to a majority of buyers.

White: White is a great color for the upcoming summer because it is light and airy.

Red: Red is a bold color that is really eye-catching and makes a statement.

Blue: Blue is a really popular color that comes in a wide range of shades ranging from light baby blue all the way to dark navy to please people of all styles and tastes.

Gray: Gray might seem like an unexciting color but it's very chic and flattering for people of all shapes, sizes, and colors.

Yellow: Yellow is a bright and happy color that is also great for the hot summer sun.
The Hottest Styles in Wholesale Clothing

Perhaps one of the best aspects of wholesale clothing is that high fashion wholesale clothing distributors offer the hottest styles from all over the map. This pretty much guarantees that you will be able to find amazing pieces that your customers will love depending on the specific style and vibe of your boutique. While you should look for unique boutique clothing wholesale pieces that fit in with your boutique's overall vision, here are some trendy wholesale clothing styles now you should check out right now:
Bohemian: Summer is definitely the time for bohemian looks! Bohemian clothing is usually flowy and fun. Look for bohemian features like fringe, unique patterns, and sleek lines.

Crochet: Crochet is another trend that is made for the summer. This style can easily keep you feeling cool and dry while looking amazing at the same time!

Denim: Denim is consistently in-style and is definitely a must when it comes to wholesale clothing. Look for the hottest denim trends like denim skirts, denim jackets, and colored denim.

Floral: Spring and summer are perfect for floral patterns. Crowd-pleasing floral patterns featuring light and bright colors on shirts, dresses, and rompers are perfect for this time of year.

Athleisure: Athleisure has become all the rage lately and you can incorporate this trend into your shop through wholesale clothing. Your customers will love stylish but comfortable athleisure options like leggings, crop tops, and sweatshirts.

Sheer: Sheer shirts and dresses are another hot style in wholesale clothing. Sheer clothing features very light and flowy options that are perfect for warmer weather. Look for popular light colors like white and pastels.

Neon: The exact opposite of pastels, neon is a wholesale clothing trend that has really become popular in recent years. This trend is perfect for people who are looking to make a statement with their clothing and can be combined with other trends like athleisure for a look that is totally in-style.
Benefits of Buying in Bulk

Buying in bulk has become really popular because the benefits are real! Just think about your favorite warehouse-style store that sells everything in bulk. These no-frills stores are popular because you are really able to save money on grocery and household items when you buy direct and in bulk. The same goes for wholesale clothing. For most bulk wholesale clothing suppliers, you get larger discounts when you order larger amounts. When you are able to get an item at the cheapest possible price point, you are then able to maximize your profits. Buying in bulk can also help to improve inventory issues since you are able to buy larger amounts at cheaper prices. Although many wholesale clothing vendors offer low flat rate shipping prices, the more that you are able to minimize shipping costs by buying bulk wholesale clothing, the better for your business!
Benefits of Buying in the US

While many people think that you aren't able to get economical wholesale clothes made in the US, that's definitely not the case. In fact, buying wholesale fashion clothing from American wholesale clothing suppliers can really save you a ton of time and money in the long run. Many wholesale clothing distributors are based in cities like Los Angeles or Miami that might be located really close to your boutique. Even if you aren't near these big cities, buying from American companies allows you to have your items shipped to you faster since they aren't coming from across the world. This also means that things are less likely to get damaged or lost in transit since everything is domestic. Furthermore, buying wholesale boutique clothing within the USA can make customer service easier since everything is US-based and things won't get lost in translation. Finally, you can have the peace of mind that working and labor conditions within these companies are based on American standards.
Men's Wholesale Clothing Trends

Wholesale men's clothing is a great way to get in on the latest trends at an amazing price. Here are some of the latest wholesale clothing trends for men that you should definitely stock up on:
Leather: Leather is a timeless wardrobe staple for men who want to achieve a stylish and chic look. Look for lighter leather options for summer that are available on wholesale.

Nautical: Nautical is a style that comes and goes but it's definitely trending this summer. Look for blues, whites, and tans with patterns like stripes, anchors, or even boats!
Women's Wholesale Clothing Trends
Wholesale women's clothing is always on-trend despite constantly changing styles. Here are some of the hottest trends in wholesale women's boutique clothing right now:
Cardigans: Women's cardigans are a fashionable and functional wardrobe staple for any woman. Longer cardigans are really in style right now along with flowy options without buttons.

Jumpsuits: Women's jumpsuits have become all the rage within the past year or so. Evolving from rompers, women's jumpsuits are a great way to make a fashion statement with clean lines and fun designs — all available on wholesale!

 
Kids Wholesale Clothing Styles
Kids fashion is an entirely different ball game but wholesale clothing is still always on top of it! Make sure that your child is the best-dressed kid around with these kids wholesale clothing styles:
Athleisure: Athleisure isn't just for adults — it's for kids too! Kids athleisure often features super fun patterns and cool colors to really show off your kid's style.

Gender-Neutral: Gender neutral wholesale clothing options are great for parents with multiple children who are always on-the-go! Look for different colors like yellow, orange, and green that allow your child to really create their own style and eliminate laundry confusion.
Now you know everything you need to know about wholesale clothing! So go forth and stock your boutique with trendy high-quality wholesale clothing items. You will love the prices and your customers will love the clothes!
---